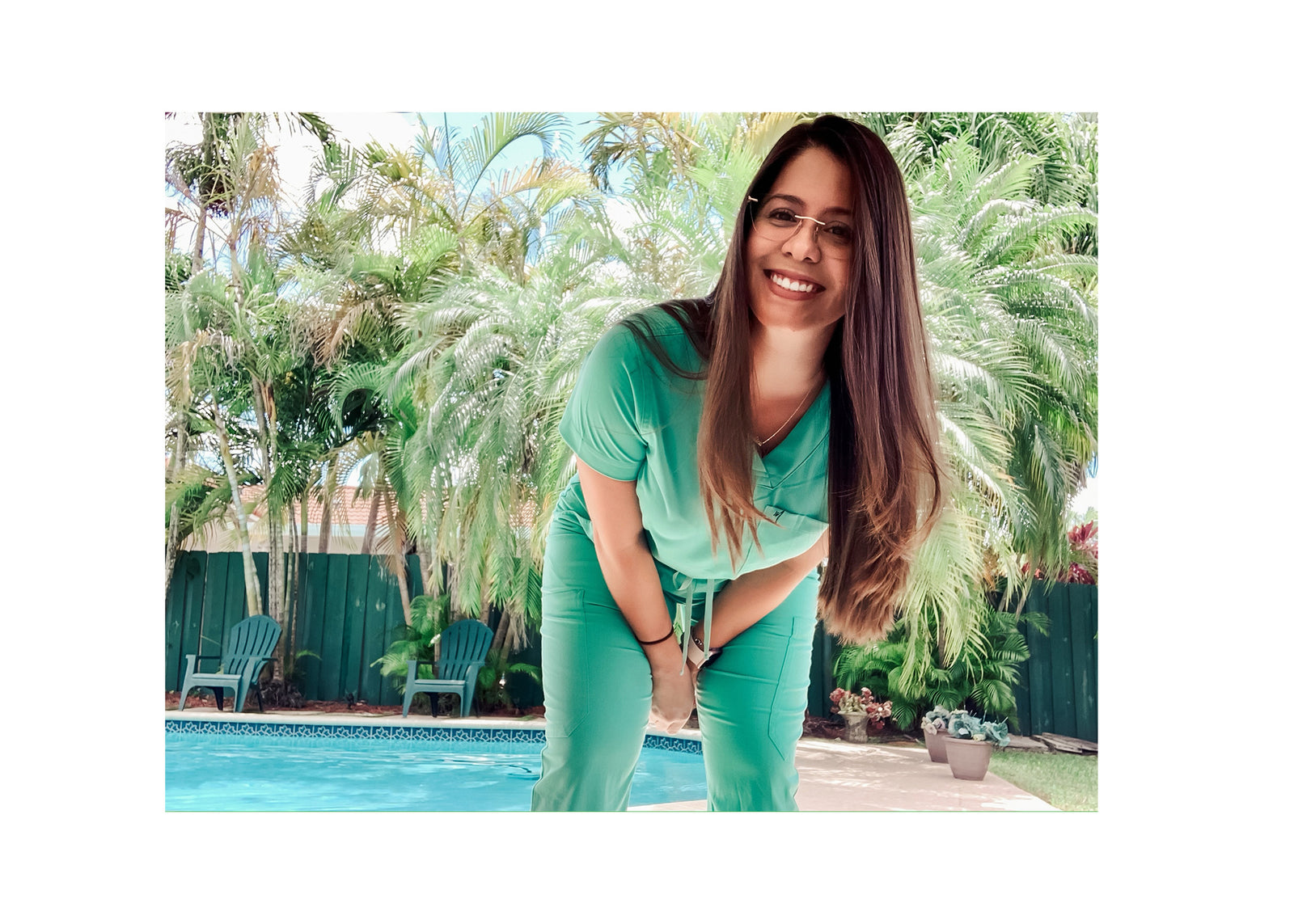 Millennial In Medicine: Angelica C. 2nd Year Optometry Student
"Why optometry?" It is the question I always get when people find out I am an optometry student. To be honest, I find it difficult to begin the explanation for my passion for the field, so I ask: "If you could only choose 1 of the 5 basic senses the human body has (smell, touch, taste, vision, hearing), which one would it be?" 9 out of 10 people would quickly respond "vision." It brings a smile to my face because at that point they know and understand why vision is so important, but it is often so easily taken for granted.
I realized how ocular health could be taken for granted and the impact an optometrist can make in someone's life from a personal experience. My love for this field began when my brother got a corneal ulcer. My mentor, Dr. Vanessa Marino was his doctor during his office visit. She explained what the problem was, the treatment necessary, and reassured him everything would turn out fine. From the guest chair, I could see the worry leave my brother's face and be replaced by instant relief. That office visit and the subsequent follow-up visits changed my life and career path goals. Ever since, I knew I wanted to help change people's lives by making a difference by improving one of the most important senses we possess: vision.
During the next two years after my brother's visit, I shadowed Dr. Vanessa Marino at a Miami private practice, which catered to a mostly Hispanic population. I was inspired not only by her ability to improve ocular health in the community, but also by the way she engaged in patient care and education. This was my first professional exposure to the field where I was able to experience a comprehensive adult and pediatric eye exam, a glaucoma evaluation, and understand the severity of retinal detachments. I often found myself in the middle of the night researching macular degeneration, glaucoma, and various visual abnormalities and diseases I had observed the day before. The more clinical exposure I received to different cases and scenarios, the more I craved for a deeper understanding of ocular disease, illness, and problem solving in the field of optometry. One aspect that made my experience ever more captivating was when my mother was diagnosed with glaucoma. A simple confrontation field test during the preliminary tests of her routine eye exam detected the peripheral vision loss, and this further fueled my desire to pursue the career.
Before starting optometry school, I had worked in the optometry field for seven years, which exposed me to many different aspects of optometric office process. When I worked in the optical department, I was able to watch first-time reactions of children putting on their first pair of glasses. The faces and reactions of finally being able to see the world with clarity was breath taking. When I was part of the front desk team, I was able to build on my patient communication skills and enhance my bilingual skills while developing relationships with different patients from different cultures and circumstances. When I was an optometric technician, I immersed myself in the process of visual and ocular care, which reaffirmed my commitment to optometry. All of these experiences cumulatively furthered my desire to pursue the career.
To say the least, the road was bumpy while pursing my entrance to optometry school. I worked a full-time job while attending college to help with tuition payments and help with my home mortgage. There were sleepless nights, but I had immense support from my family and my husband. I truly believe a dream should have no boundaries. My passion for optometry fueled my drive, and all my efforts paid off. I am now a second-year optometry student at my dream school Nova Southeastern University.
---